This week's newsflash - This CB is extended for another month.
That's right. For another month. With additional rules, stricter regulations, and without my favourite bubble tea. Heck, I was even thinking of cutting my hair this weekend. The government went "these are not essentials, so nope."
oh God.
So about 2.5 weeks of CB has passed, so that's another... 5.5 weeks?!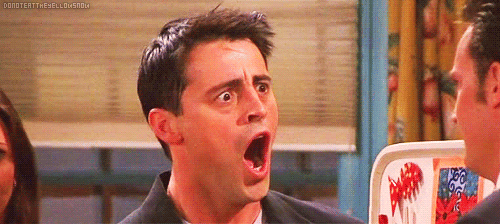 So ladies and gentlemen, what are you going to do at home besides "working at home"? I, for one, went straight to the mama shop to get some tapioca flour and brown sugar to make some pearls after news of the major bubble tea stores are closed. I'm thinking of what would be on the cooking list next few weeks, Dalgona coffee or some herbal soup maybe.
Like always, I am your trusty lobang king when it comes to finding the best deal - high quality with affordable pricing, especially during this CB period, where businesses is losing and cash is tight. This week is no different.
This week, Global e-Beauty is coming up with a new and VERY ATTRACTIVE Promotion, which the stay-at-home Mummies and Daddies will absolutely love.
Household Necessities, Cookwares and Electronics up to 80% OFF!
Love cooking? But lazy to clean up so many pots and pans? Blend them up sister! A multifunctional blender which cooks your soup, desserts, and whatnot. At only $218.
Now that you spent more time at home. Feeling stuffy? Want cleaner air? A branded Air Purifier endorsed by Hong Kong's dailou (big brother), Jordan Chan only for $238.
Feeling lazy to clear your dump? Global e-Beauty's got your back with a Robotic Vacuum Cleaner at only $228.
And many other more...
And you know what's better? For all purchases above $100, you even get $100 worth of vouchers for you to spend on all boutique items, and that includes:
Pamper yourself during this CB period with luxury cosmetics, skincare and perfumes. And that includes more than 40 of your favourite brands ranging from Guerlain to SKII, from Avene to Clarins. Oh, and most of them are cheaper than Lazada and Sephora too.
Nothing to do at home? Clean your house and yourself mate, because Global e-Beauty has newly launched their e-Beauty Mall, which holds a variety of household items, such as your trusty Dettol, Green Kulture, cleaning liquid, hand sanitisers, and shampoo.
This whole 2-month CB is gonna make us plump up and put on some pounds. Stay healthy and fit, with their range of healthcare supplements and products, from health foods and products, such as bird nests, fish maw, and even energy bands and slimming pills.
And of course as advocates of social distancing, all purchases above $100 even comes with free delivery to your house!
Brothers. Sisters. Ladies and Gentlemen.
Boys and Girls.
Let me summarize to you what this means. Using the example above, for just $178.
You get:
A NEW SET of complete cookery to whip up a storm
A $100 VOUCHER to get your favourite skincare to pamper
yourself
FREE DELIVERY to your doorstep
This promotion is only valid from 25 - 26 April 2020.
MAI TU LIAO
走过路过,千万别错过
How to get it?
If you are interested, here are a few ways to get it: